Reading Time:
5
minutes
Are you and your colleagues striving for cutting-edge innovations in eCommerce? If so, you may have heard of the concept of 'Headless eCommerce'. But what is Headless eCommerce, and how does it differ from traditional eCommerce? And perhaps most importantly, which approach is best suited to your project?
eCommerce has come a long way since the early days of the Internet. These days, businesses have more eCommerce architecture options than ever to consider. A major recent development has been the emergence of Headless eCommerce, which separates the front-end and back-end of eCommerce platforms. In this article, we'll delve into the key differences between Headless eCommerce and Traditional eCommerce architecture and help you decide which approach is right for your business.
Traditional eCommerce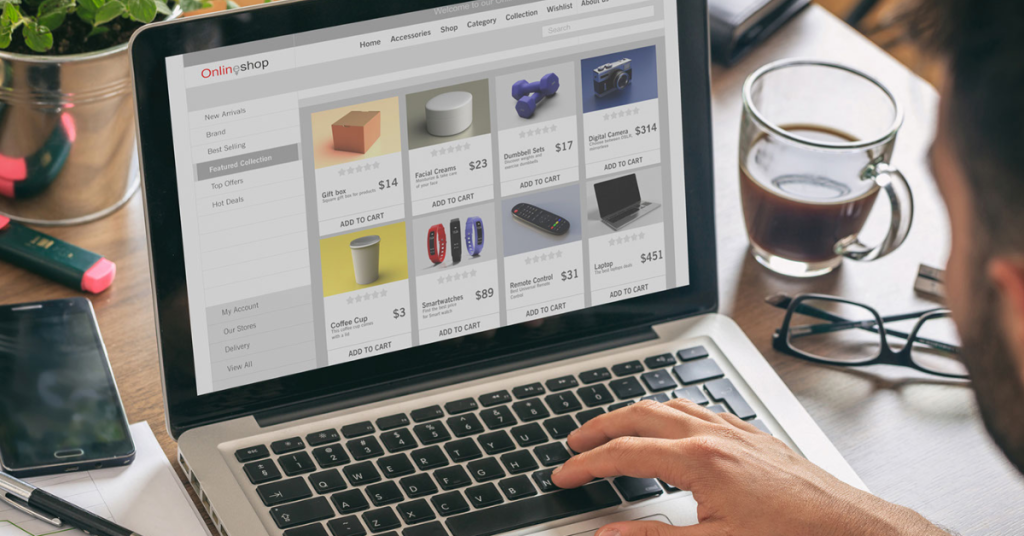 The traditional eCommerce architecture conventionally involves a singular, all-inclusive platform comprising both the front-end (website or application used by customers) and back-end (inventory management, payment processing, order fulfillment, and other business operations).
The close integration of the front-end and back-end in traditional eCommerce can undoubtedly impose constraints on flexibility. That could make it challenging to modify either entity without causing side effects on the other. However, for businesses with simpler demands that don't necessitate substantial customization or flexibility, this all-in-one is not a good fit.
Traditional eCommerce Is Good If You Are Looking For a Quick Start
Traditional eCommerce is a monolithic architecture. With the front and back-ends linked through a conventional full-stack approach, it often provides a cost-effective solution that is easy to launch and maintain. The good thing? It offers many essential features in a single integrated system.
With a 'full stack' approach, these platforms provide many features that are combined into one interdependent system. Why? Because it includes stuff like content management system (CMS), shopping cart, web store design, and product management. Reliably efficient, these platforms offer your IT teams full platform control. Setting up a simple storefront and maintaining it is easy if you do not require frequent changes.
Headless eCommerce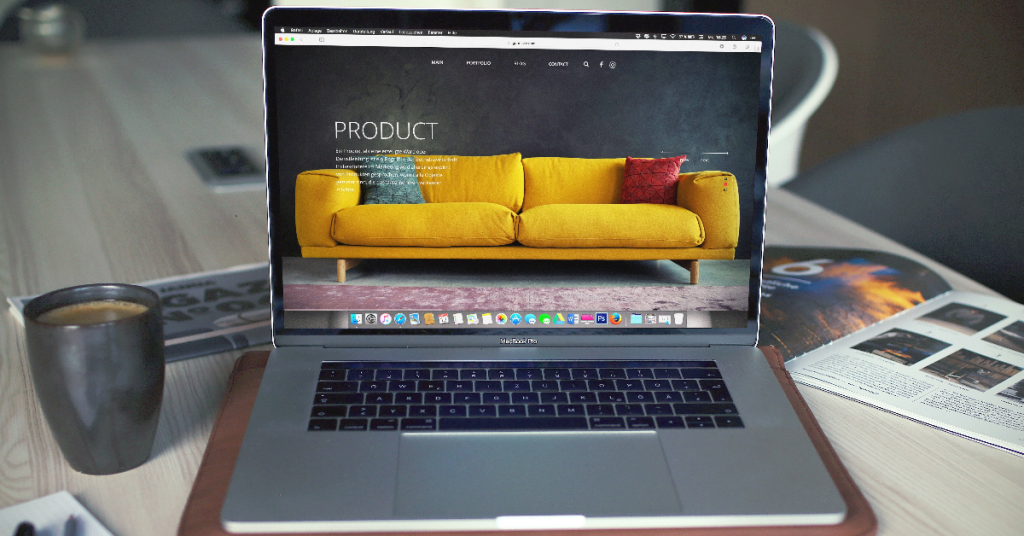 On the other hand, Headless eCommerce separates the front-end and back-end, allowing each component to be developed and managed independently. The front-end, or "head," is a separate application or website that communicates with the back-end, or "body," through APIs (Application Programming Interfaces).
More flexibility (the ability to customize digital experiences) was the number one perceived benefit of headless commerce in 2021 according to Statista.
That means that the front-end can be customized and updated without affecting the back-end, and vice versa. So, in short words, Headless eCommerce provides more flexibility, scalability, and customization options than traditional eCommerce. However, it may also require more development resources and expertise to implement and maintain, since multiple applications and APIs need to be managed.
If Your Online Business Feels Complex, You'll Need a Headless eCommerce Platform
Headless eCommerce represents a platform or solution that abstains from defining the perfect front-end by simply not having one. This means that the front-end has been decoupled, or removed, from the backend, and you are not forced to remodel or live within a tightly coupled user experience. Instead, you are free to develop any front-end experience you want and can call all the complex e-commerce functionality from the backend via a RESTful API.
In general, businesses that are interested in headless eCommerce platforms tend to be larger, with complex business rules and ordering processes. They may also have a variety of other systems that need to integrate elegantly with the e-commerce system. In some cases, they might just have a really unique ordering experience that has never been contemplated before and needs to be developed in the best possible way.
In every one of these cases, those businesses are interested in making a move to a next-generation architecture to respond to their business's evolving needs. They are also driven by factors like the consumerization of the enterprise, the proliferation of connected devices and sensors inside and outside of the workplace, and the need to lower the costs associated with delivering new online ordering use cases.
Key Differences
| | Traditional eCommerce | Headless eCommerce |
| --- | --- | --- |
| Architecture | An all-in-one platform that typically have a monolithic architecture where the front-end presentation layer, back-end functionality, and database are tightly coupled. | Separates the front-end and back-end into separate applications that communicate through APIs. |
| Flexibility | It may not offer the same level of flexibility as headless architectures, but they still provide a robust foundation for many businesses' e-commerce needs. It isi suitable for small to medium-sized businesses or those with less complex requirements. | Provides more flexibility and agility in development, allowing for faster and easier updates and changes. |
| Customization | The front-end presentation layer is often tightly integrated with the e-commerce platform. This limits the flexibility to customize the user interface and restricts the use of different technologies. | Headless commerce allows for more customization of the front-end, since developers have more control over the interface and can create more personalized and engaging customer experiences. |
| Scalability | Traditional e-commerce platforms can vary in terms of flexibility, but they generally have limitations compared to headless e-commerce architectures. | Is more scalable than traditional eCommerce architecture since each component can be scaled independently. |
| Integration | Integration with external systems may be limited or require complex customizations. | Headless eCommerce allows for integration with other third-party applications and services, providing more flexibility in choosing the best solutions for different business needs. |
The Business Transitioning to Headless Commerce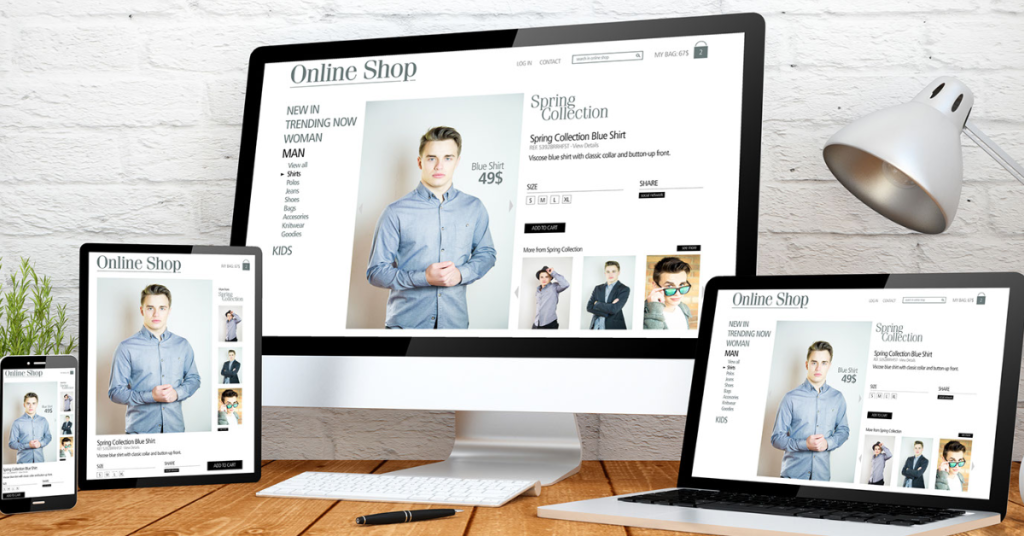 Several well-known businesses have transitioned to a headless commerce architecture in recent years, including Glossier, Missguided, Tommy Hilfiger, SSENSE, and Ted Baker. These companies have implemented customized front-ends that integrate with a range of back-end systems, allowing for more personalized and engaging customer experiences across multiple channels.
One example of a successful transition to headless commerce is Tommy Hilfiger's implementation of a microservices-based architecture. By breaking down their ecommerce platform into smaller, more modular components, the company was able to make updates and changes more easily without disrupting the entire system.
The headless approach also allowed Tommy Hilfiger to use different front-end technologies to create a more personalized and engaging customer experience while still leveraging the same back-end infrastructure. This included the integration of new technologies such as augmented reality, voice assistants, and chatbots.
Overall, the move towards a headless commerce architecture allowed Tommy Hilfiger to be more agile, responsive, and innovative in their ecommerce strategy while still maintaining a strong foundation of reliability and scalability. Btw, take a look at how other brands have taken advantage of headless eCommerce versatility and effectiveness.
To wrap things up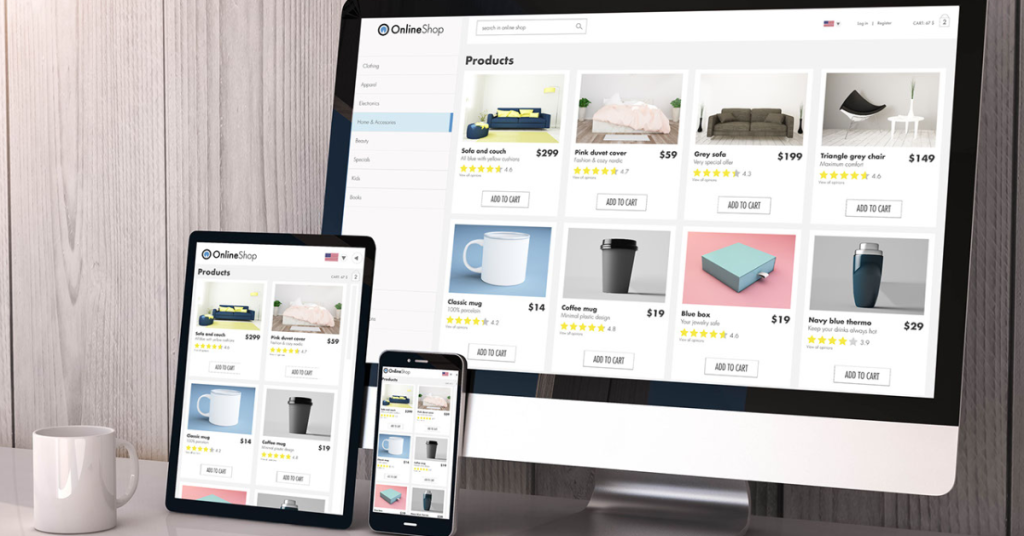 The rise of headless commerce is changing the eCommerce landscape by providing businesses with a more flexible, customizable, and scalable approach to online selling. While traditional eCommerce architecture may still be suitable for businesses with simpler requirements, Headless eCommerce is becoming increasingly popular among businesses looking to provide more personalized and engaging customer experiences across multiple channels.
The transition to a headless architecture may require more development resources and expertise, but the benefits in terms of agility, responsiveness, and innovation can be significant. As eCommerce continues to evolve, it's clear that headless commerce will play a major role in shaping the future of online selling.
In 2020, the buzz around headless eCommerce platforms will continue to grow as today's buyers demand more from the B2B e-commerce buying experience and seek a greater degree of flexibility, lower cost options and better performance from their platform.
For more information on how Headless eCommerce can boost your online selling with agile improvements go to this blog post.